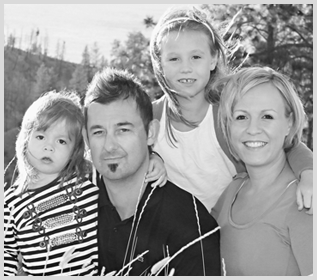 Mark has worked in the Financial Services Industry for over 30 years. His experience includes employment with many of the large UK Financial Institutions such as Lloyds TSB, National Westminster Bank, and Bradford & Bingley Building Society.
In the UK, Mark successfully ran his own business as an Independent Financial Consultant, where he built up a large and loyal clientele.
When he immigrated to Canada with his wife and daughter in 2007, Mark became an Independent Insurance Consultant & Mutual Fund Representative and established a clientele of Canadian clients and British Ex-Patriots who now reside in Canada.
As one of the foremost experts in UK pension transfers, let Mark at Sterling Advisory help you transfer your UK Pension to Canada both quickly and confidently.
---
About Sterling Advisory
Sterling Advisory Inc was formed in 2008 with the sole purpose of helping Ex Pats transfer their UK pensions to Canada.
With over 20 years experience as an advisor in both the UK and Canada, Mark helps Ex Pat clients transfer their UK Pensions to Canada, both quickly and smoothly. As one of the most recognized and trusted transfer companies within Western Canada, to date Sterling Advisory Inc. has helped transfer over $120 million of clients pension funds to Canada.
As Sterling Advisory Inc is licensed in BC, Alberta and Saskatchewan, Mark consults with clients personally to complete any paperwork and go through any questions regarding the pension transfer process. Most clients feel that this is essential when dealing with their UK pensions.