WHAT IS QROPS?
A QROPs is an overseas pension scheme that HM Revenue & Customs (HMRC) recognizes as eligible to receive transfers from registered pension schemes in the UK. UK pension funds can only be transferred into an RRSP in Canada that has QROPS status.
Sterling Advisory has access to the majority of QROPS providers within Canada.
IS THERE A MINIMUM WHEN TRANSFERING MY UK PENSION TO CANADA?
There is no minimum amount required to transfer your UK pension to a QROPS scheme in Canada.
HOW MUCH DOES IT COST TO TRANSFER MY UK PENSION TO CANADA?
In the majority of cases, we do not charge for our services. Instead, we receive a commission from the RRSP provider of the Canadian plan. Therefore, we do not have to charge our clients for helping them transfer their UK pension funds to Canada.
AM I ABLE TO TRANSFER PROTECTED RIGHTS FUNDS INTO QROPS?
Yes, as long as the receiving QROPS is willing to accept it. When transferring protected rights, it is necessary to state that you understand that all protection associated with UK pension legislation is being surrendered.
WHEN IS IT NOT A GOOD IDEA TO TRANSFER TO A QROPS?
In our experience, it is almost always advantageous to transfer your UK pension to a QROPS scheme in Canada. However, some of the older pension plans have benefits such as guaranteed annuity rates that were set when interest rates were much higher than today. In those circumstances, it may be best to leave the pension in the UK. Consequently, it is imperative we discuss your individual circumstances as everybody's pension plan is different.
HOW LONG DOES IT TAKE TO TRANSFER MY UK PENSION TO CANADA?
The transfer process usually takes an average of one month due to the systems we have in place with UK pension providers and the providers of QROPS schemes in Canada. It ultimately depends on how quickly the UK pension provider deals with the transfer application.
These are just some of the many benefits of transferring your UK pension money to a Canadian RRSP.
IS YOUR QUESTION STILL NOT ANSWERED?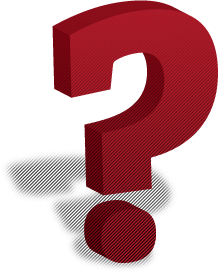 Feel Free to Contact Us